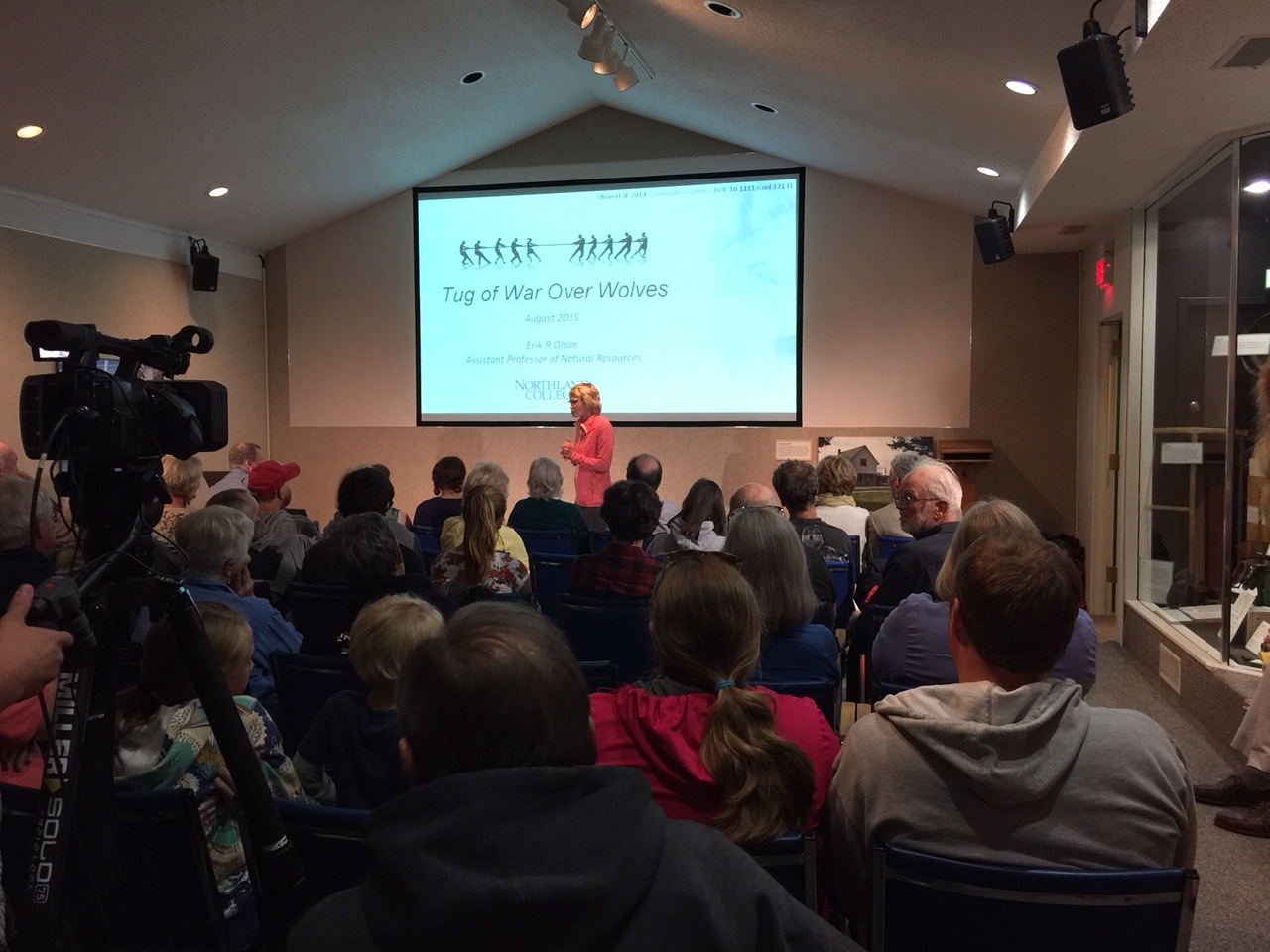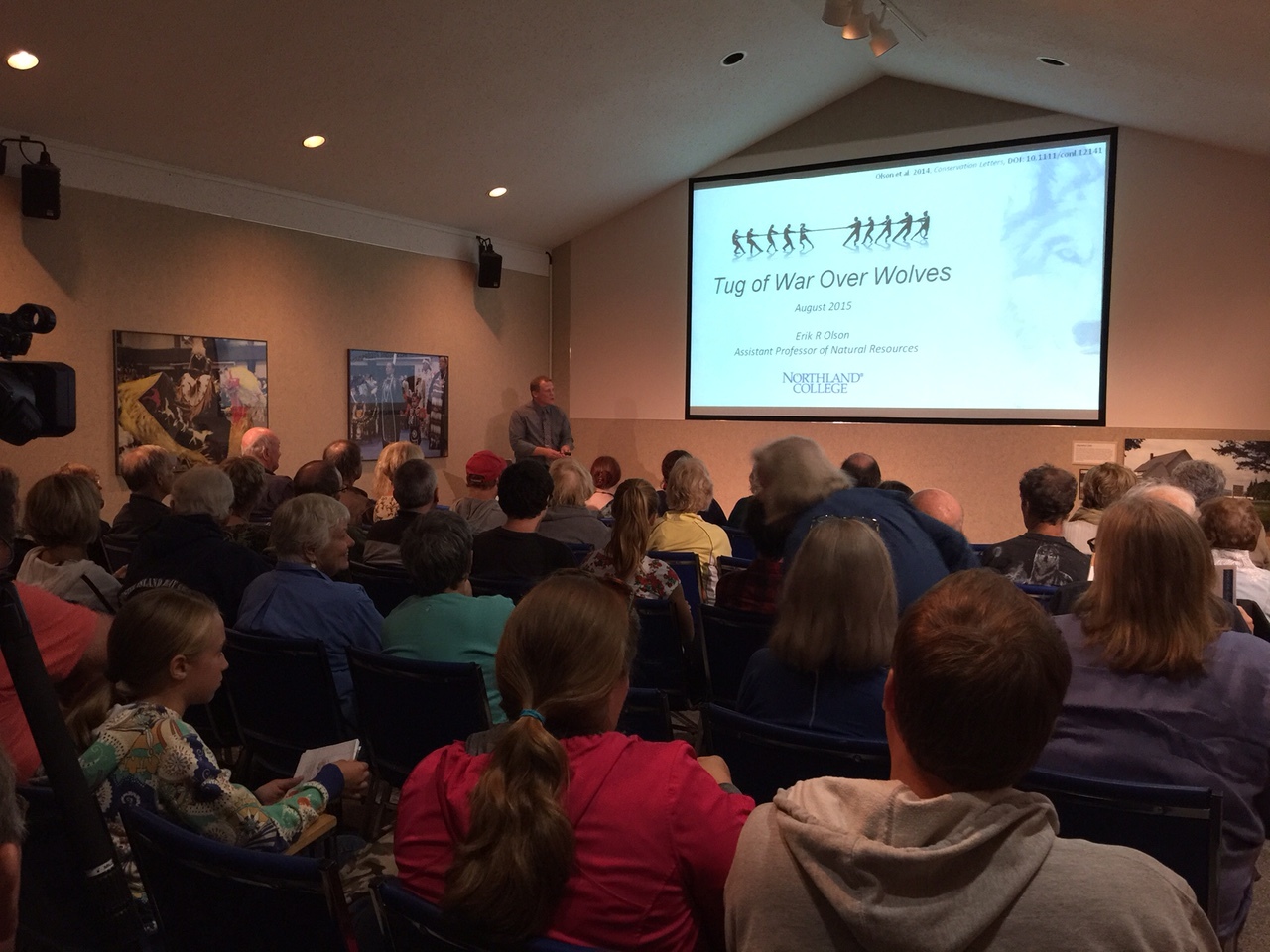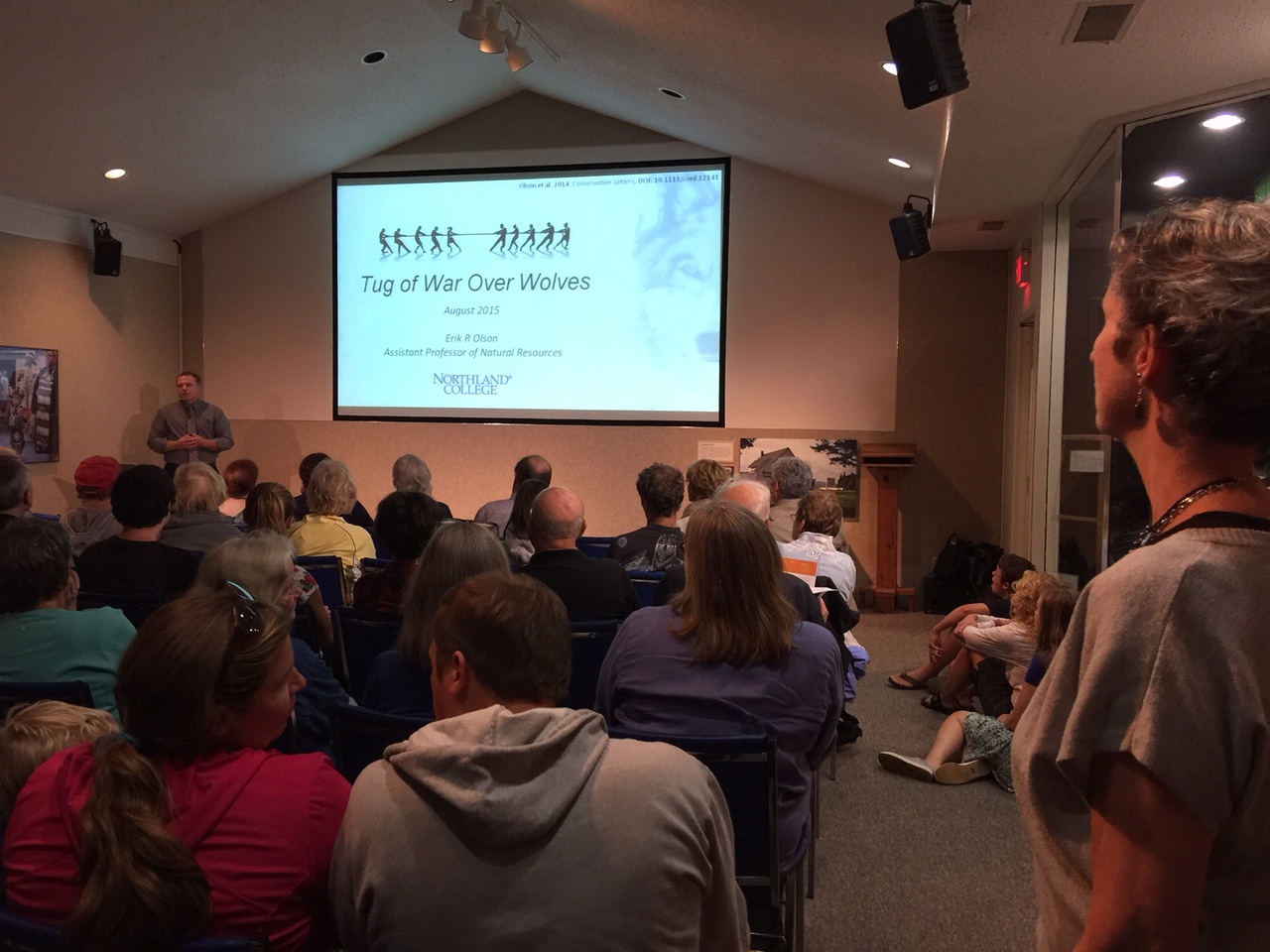 On August 19 Erik Olson, Assistant Professor of Natural Resources at Northland College, in his lecture Tug of War Over Wolves, spoke to a packed room about his research concerning the effects of the constantly-changing status of wolves as an endangered species.
MIWP has been proud to sponsor a full season of informative and well-attended lectures this summer at the Madeline Island Museum. These programs were made possible by the generous support of the Apostle Islands Area Community Fund.
Though the lectures are over, you still can take advantage of the hikes MIWP is sponsoring on the island in September and October!