Incredibly, we did it again. The 2016 MIWP Fourth of July parade float "Milkweed, the Magic Monarch Maker" took home the Big One, the Grand Sweepstakes award, the most coveted prize in northern Wisconsin, by my count anyway. It's like the Oscar for parades, and we couldn't be prouder. Did you ever see such a gorgeous swarm of enormous orange butterflies? And the astonishing realism of those big fat striped caterpillars, wiggling and wriggling? A heartbreaking story, but it was told with such hope and compassion that it left the crowd breathless. Marvelous!
MIWP 2016 Parade Pictures: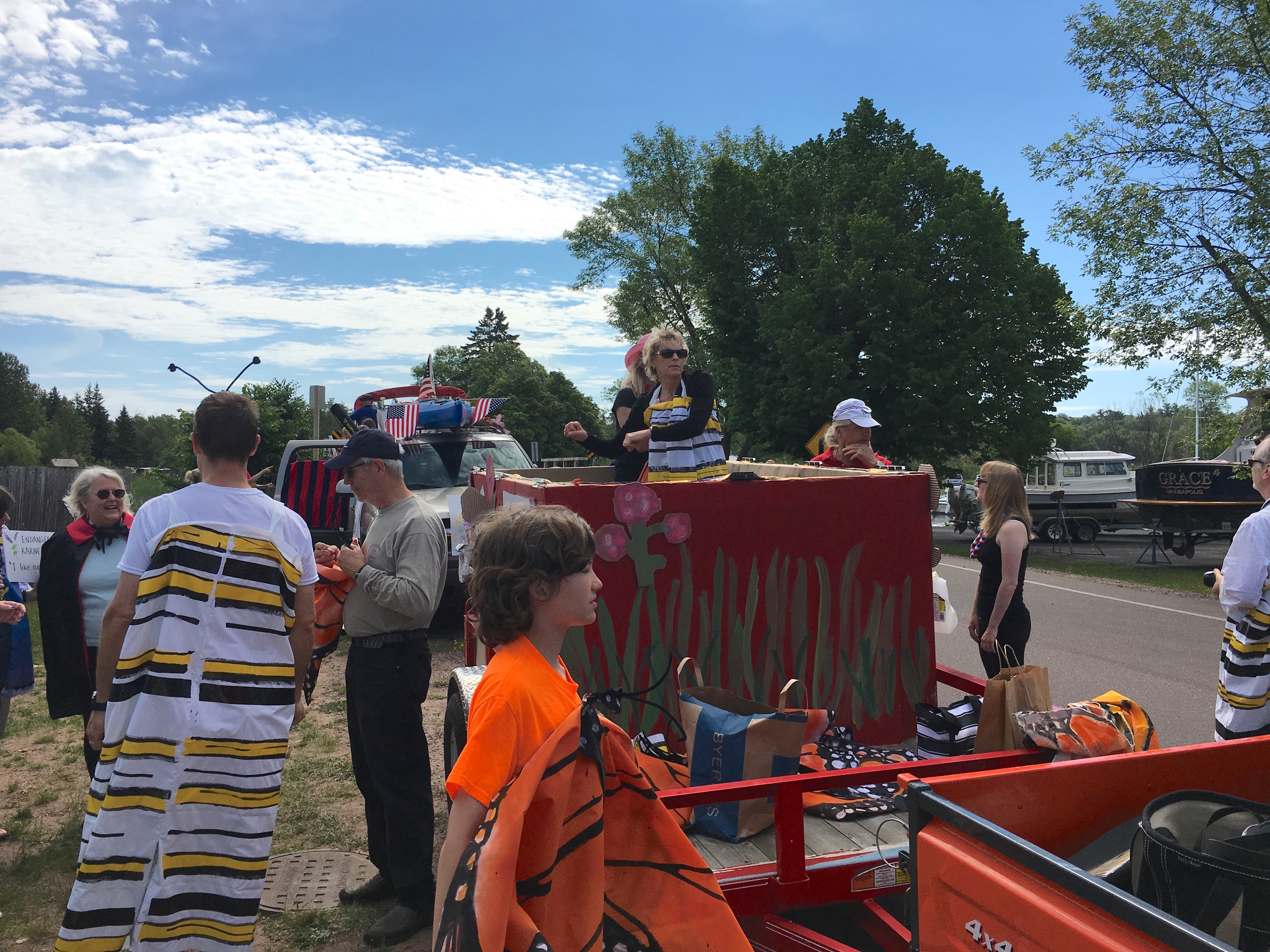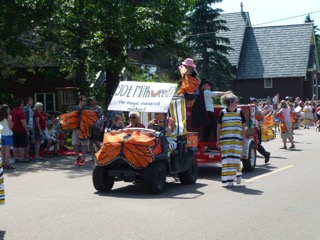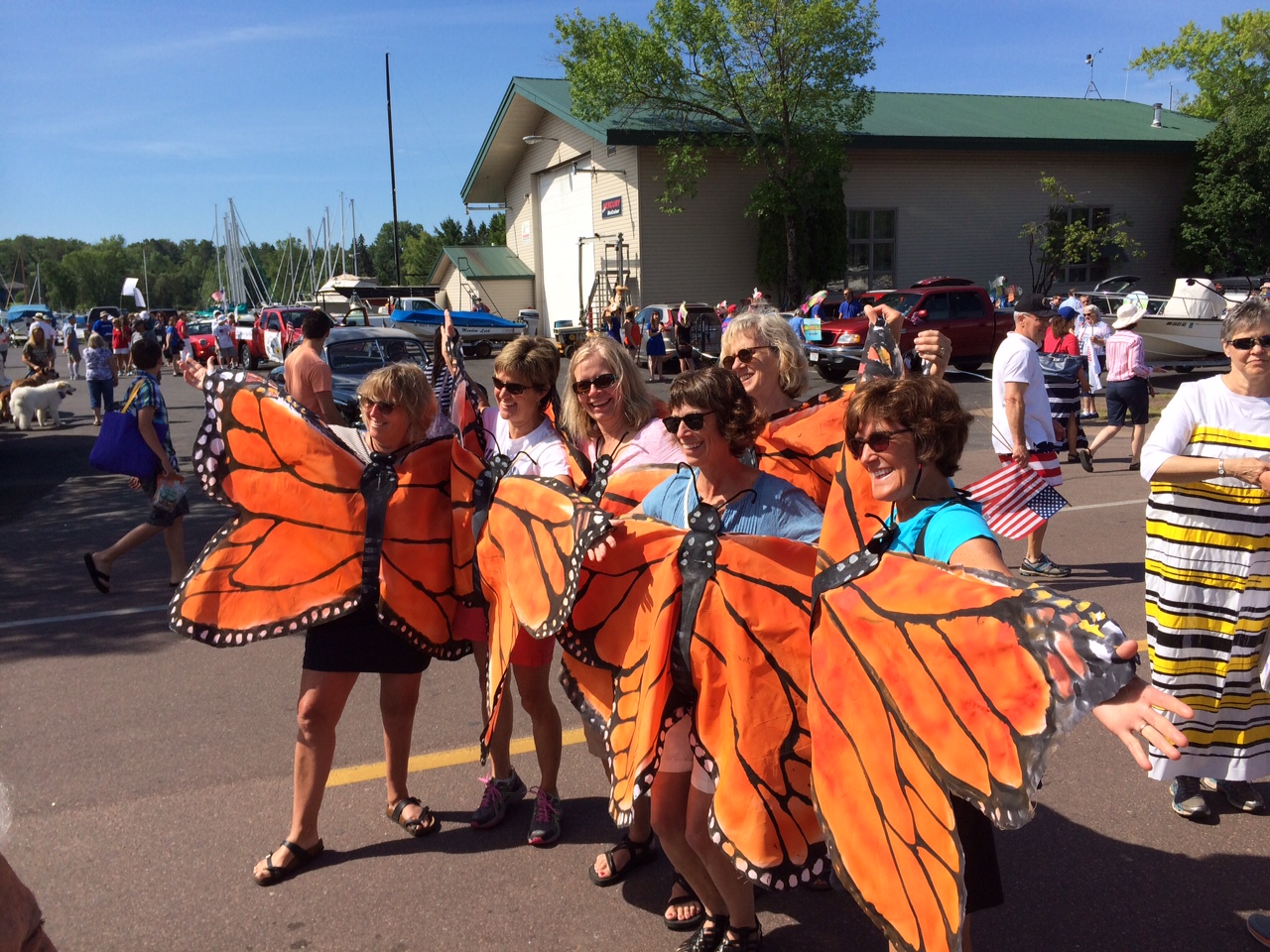 From the 2016 Newsletter:
For 2016, the MIWP is going to take on the poignant saga of the decline of the Monarch butterfly.
I might sleep better if I could tell you more than that, but I do know that costumes will be spectacular. Please join us; if you wear white, the talented designers of the MIWP will turn you into an oversized Monarch caterpillar!
Meet at the marina one half hour prior to parade time (the parade usually starts at 10:30 AM, but check with the Chamber of Commerce) under the MIWP banner. Or just look for the float with the giant lepidoptera.
Everyone is welcome; children and dogs are encouraged. For questions, comments, suggestions or compliments, call Victoria Erhart in early July.